Perfect Divider Organizer Mini
Your Waitlist Inducing, 4x Sold-Out Perfect Bag Organizer
⭐⭐⭐⭐⭐ Rated 5.0/5.0 By 100% Satisfied Customers
Tired of turning your handbag inside out? Meet...
The Perfect Bag Organizer

Your 2-in-1 Wearable Organizer Bag






"Girl, this bag organizer is FIRE 🔥 I love how beautiful it is and that it's also vegan, seriously can't tell!"
- Sara Robertson, Customer
❤️ NEVER dig through your bag again & stay organized
❤️ MADE with luxury vegan lambskin
️❤️ WEAR your Perfect Bag Organizer as a second bag & fashion piece
️❤️ SWITCH bags by simply moving the organizer to your other bags
️❤️ ROOMY enough to hold ALL your essentials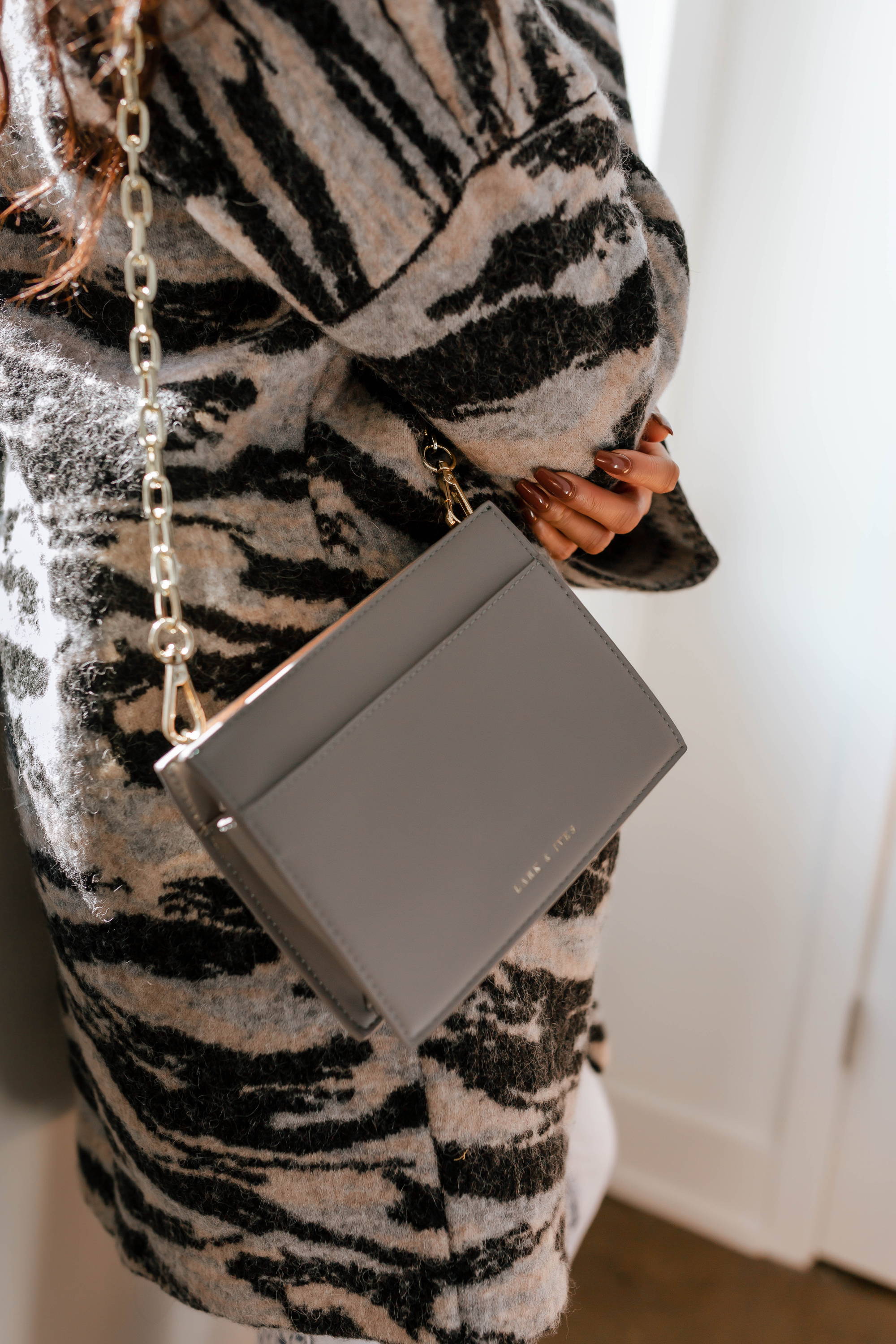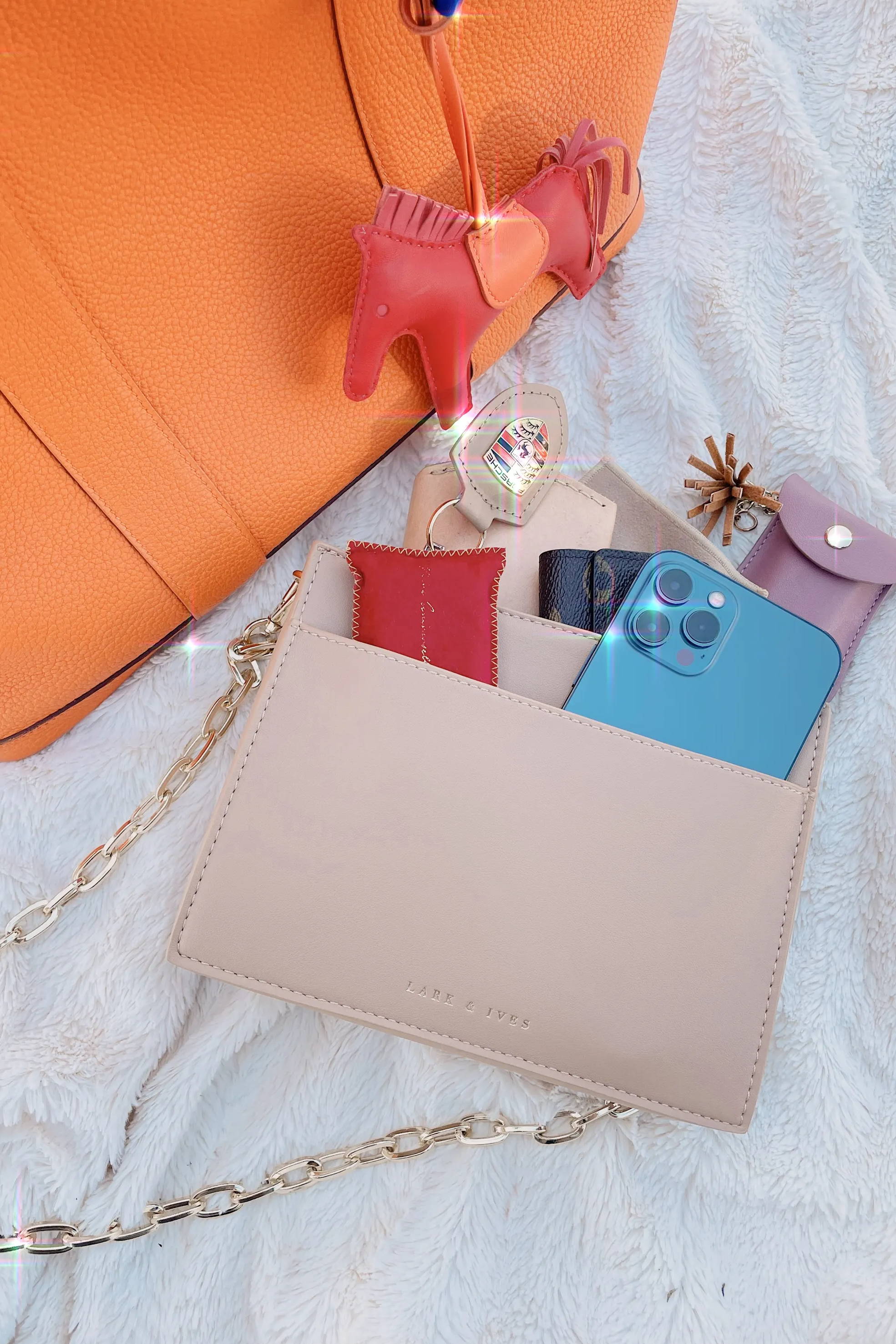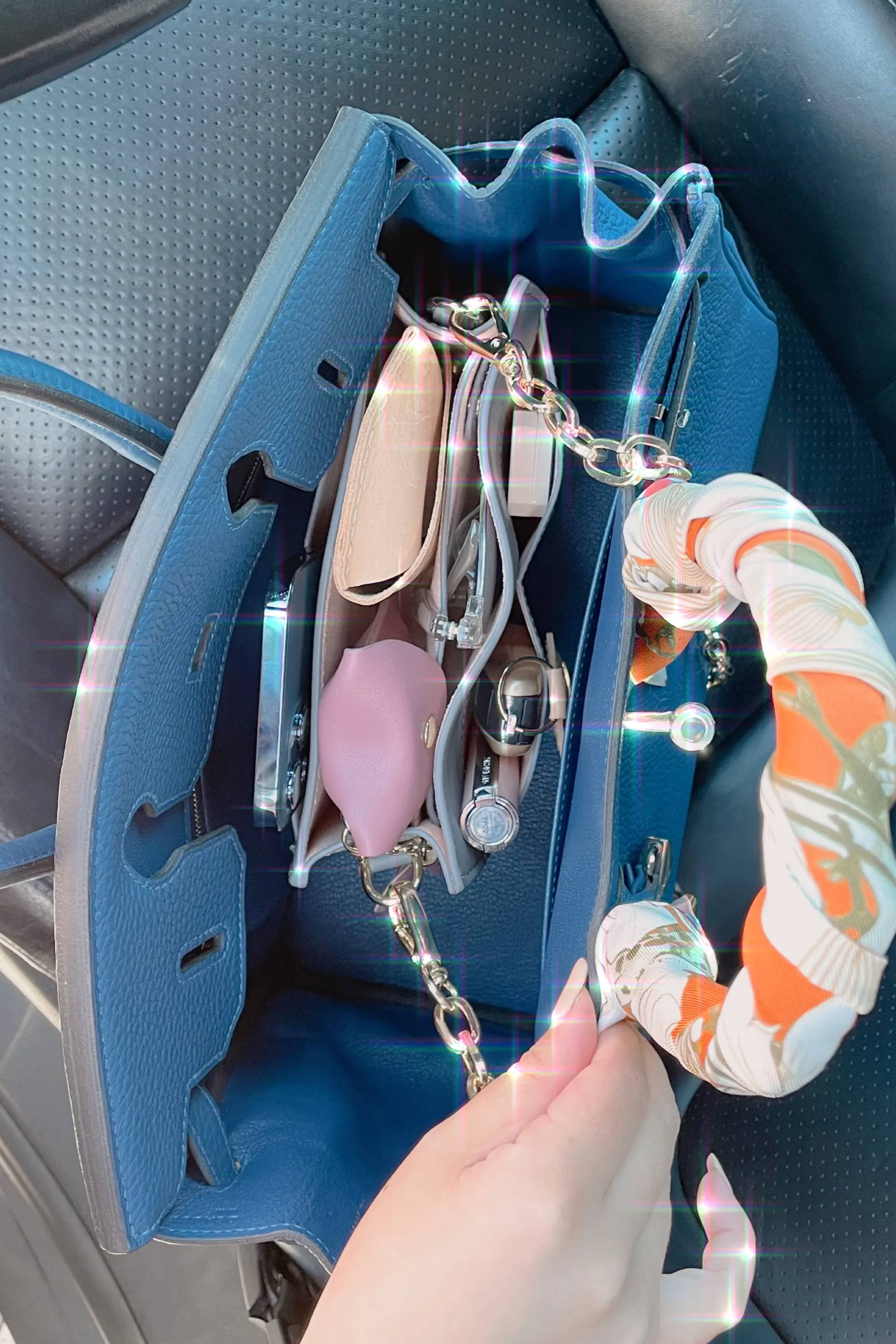 Transform your favorite designer bag into
an organized go-to bag, day bag, or work bag.

Our Perfect Bag Organizer comes with three velvet lined pocket perfect for your phone and a removable internal divider to neatly arrange a spot for your wallet and accessories. It's structured, beautifully crafted to match your Louis Vuitton, Dior or Hermes designer bags. And did I say wearable? Add on the gold figaro chain for extra glam and simply wear it to to run your errands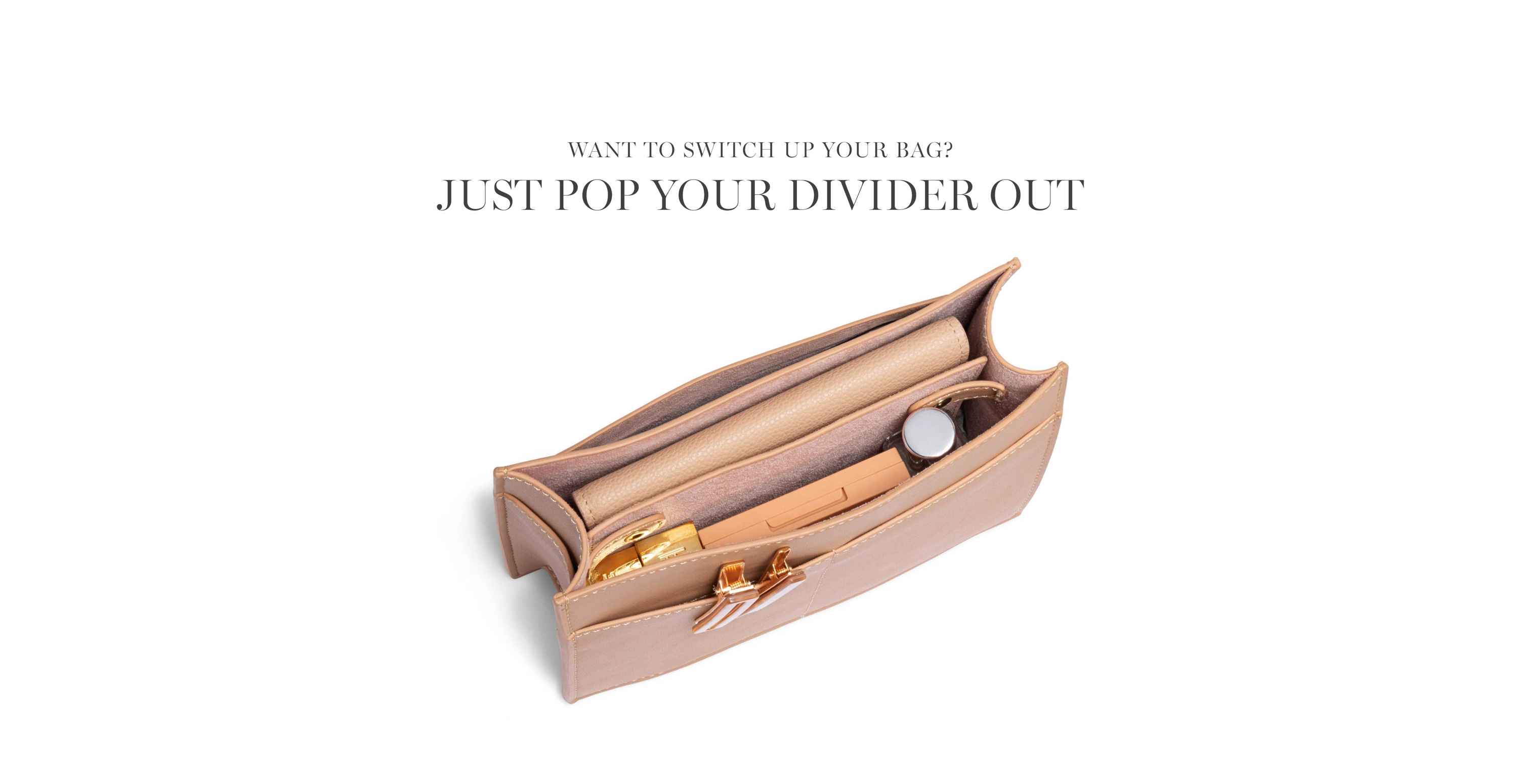 Who else has experienced turning our bags upside down to spill all our things to find one item?
Our Perfect Bag Organizer fits right into your totes & designer bags like a bento box.
❤️ Three velvet-lined pockets for you to organize your daily essentials
❤️ Two-way usage: external d-ring to add the Figaro Chain for a chic over the shoulder look
❤️ or simply use it as a beautiful interior bag organizer!
Our Perfect Bag Organizer is crafted in a strategic size of 7.5 x 5.75 x 2.5 inches
to fit most of your structured designer bags and totes
Want to switch up your bag? Just pop your Perfect Bag Organizer over!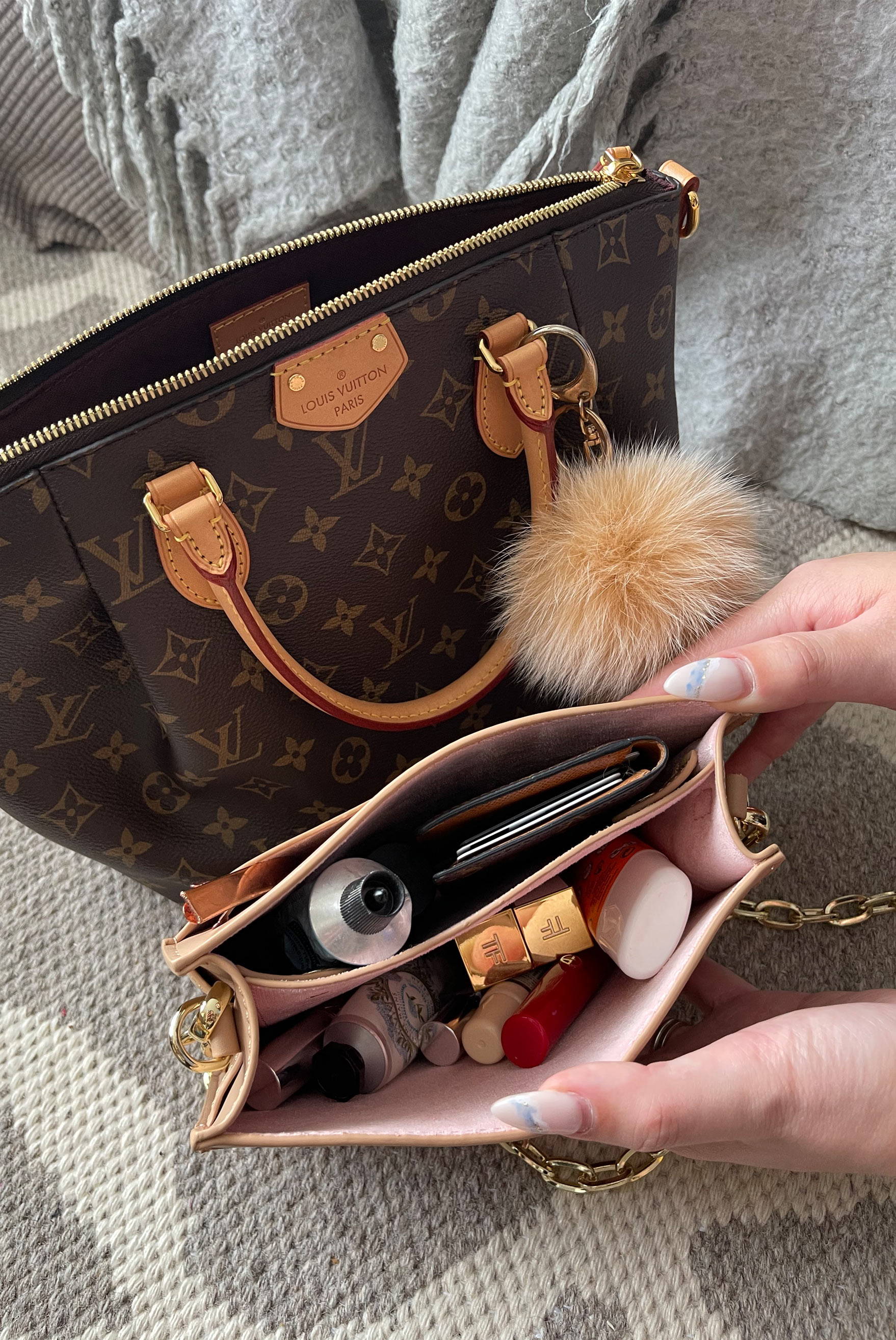 + FREE SHIPPING on US & CANADA 🙀

or 4 interest-free payments with
This bundle includes
The Perfect Bag Organizer + Gold Figaro Chain.
Dimension:
7.5 x 5.75 x 2.5 inches (19 x 14.6 x 6.4 cm)
Figaro Chain Length: 30 inches (76 cm)
4-Interest Free Installment Available Here
I'm so happy with my order! It's absolutely beautiful!! I love that it's vegan leather, but I've never felt vegan leather so soft. The interior is gorgeous as well! I love that I can wear it as a cross body bag. I've already gotten so many compliments on it when I've been out and I make sure to tell people that it's from Lark and Ives!
Rauha
⭐⭐⭐⭐⭐
The product lives up to its name! I purchased the divider to go with it and it holds everything I need and more! I consider myself to be very minimalist (keys, small wallet, and chapstick are my essentials) so the size of this tote is great even without the divider. I purchased this in the tan color and it's beautiful! Goes with everything! And it's vegan and the company is woman-owned. Just so much to love here all around :)
Leeza
⭐⭐⭐⭐⭐
We offer returns on unused products within 10 days of receipt for a refund within North America. Once we receive the returned item(s) the charges will be credited to your original method of payment excluding shipping costs, which are non-refundable. Used, opened, personalized and/or final sale items cannot be returned.

We understand that as a result of COVID-19, returning a product might not be as easy as it usually. If you have any issues with your return, please reach out to support@larkandives.com for assistance.
When will I receive my order?
Typically, the orders are processed within 2-5 business days and then shipped. Please email our customer care team at support@larkandives.com and we will be happy to let you know the status of your order should you have any questions or concerns.
MOST ORGANIZERS COLLAPSE INSIDE MY HANDBAG, will ​The PERFECT Divider do this?
​The Perfect Organizer + Divider is designed with rigid walls that keep every pocket upright and fits in your Tote like a match made in heaven. These walls are slightly moldable​, but it is made to look boxy whether you are using it as a divider or wearing it as a purse​
How do I clean my ​Lark & Ives product?O
If you love your bag, it'll love you back​!
1. Keep it shady. Don't overexpose your bag to heat, or water.
2. ​Use a gentle soap to hand wash your bag.
3. Lighter colors​, such as our Tan, ​don't camouflage stains as well as darker colors, so use a touch more care with them.
4. And finally, when you're not using your bag, store it in the dust bag. Bags need their beauty rest too.